Obesity is the mother of all the diseases. Obesity has been linked to all the nasty diseases like Diabetes, Hypertension, Heart diseases, Kidney diseases, Liver diseases, and Cancers.
However, little does a doctor offer as far as some magic pills are considered. And all those who have lost significant weight loss (without becoming sick) is because of the strong motivation and will.
So for those struggling to lose weight and reading about all the drugs here without the motivation necessary to lose weight, they might not get the results.
Here are some of the most important recommendations from the American Association of Clinical Endocrinologists and the American College of Endocrinology's guidelines on obesity. [Ref].
This article just discusses a few of the prescription weight reduction drugs that have been authorised.
However, "Prescription Weight loss pills" is the third line of treatment after a low-calorie diet and aerobic exercise.
(How to lose weight fast without medicines and pills [Ref]) This is also the reason why patients do not lose weight despite being on weight loss pills.
Patients do not want to quit eating and stay sedentary and LOSE WEIGHT!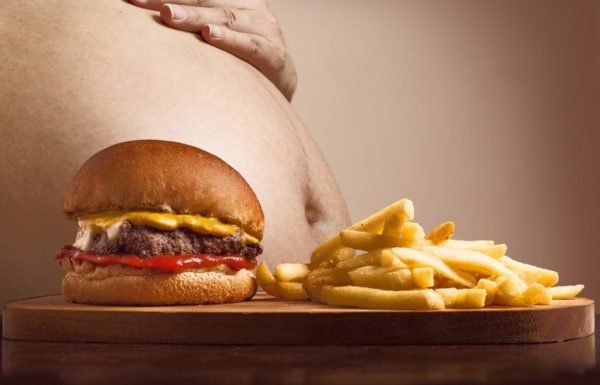 ---
So, let us come to the first question...
Should slimming tablets be taken as a stand-alone treatment or in conjunction with lifestyle changes?
Weight loss supplements should never be taken alone (Grade A, BEL 1).
They must only be utilised in conjunction with lifestyle treatment. [Ref].
---
Does combining weight loss medications with lifestyle counselling increase the amount of weight lost and aid in weight maintenance?
Compared to lifestyle treatment alone, the inclusion of weight-loss tablets results in better weight reduction and weight maintenance.
Additionally, medication combined with lifestyle counselling is effective in treating weight-related problems (Grade A, BEL 1)
---
How long should a patient get pharmacological therapy?
When the advantages of treatment outweigh the hazards, all patients should get drug therapy for a longer period of time. (A-grade, BEL-1)
It has not been proven that short-term medication for 3 to 6 months results in long-term health advantages. (BEL 1, Grade B).
---
A brief overview of the prescription weight loss pills
This drug is available over the counter by the trade name of XENICAL internationally and ORSLIM, ORLIS, ORLIFIT, and many others in Pakistan.
How does it work?
It inhibits the breakdown of ingested fats in the gut, making them nonabsorbable.
Thus people with a diet containing mostly fats are more to benefit from this drug.
How should this drug be taken?
Orlistat should be taken with the first bolus of a meal. It may be initiated with the major meal of the day and then increased to twice or thrice daily.
How effective is Orlistat?
It can cause a weight loss of 5 to 10%. Furthermore, it has been found to reduce blood pressure and reduce the incidence of diabetes by 37%.
What are the side effects of the drug?
It can cause gastrointestinal side effects like diarrhea, flatulence, oily evacuation, excessive gases, and deficiency of fat-soluble vitamins.
Thus, patients are advised to take their vitamin pills at least 2 hours prior to orlistat
---
Liraglutide (Victoza):
Liraglutide is used as an antidiabetic medicine. For weight loss, it is used in a relatively high dose.
It is an injectable medicine and very costly (average monthly cost is around 40000 PKR)
How does it work?
Liraglutide is an incretin hormone that suppresses satiety, delays gastric emptying (the patient feels a full stomach after taking a little of his diet) and has antidiabetic properties like glucose-dependent insulin secretion.
How should liraglutide be administered?
It should be injected once daily subcutaneously (into the skin) just like the insulin.
How effective is Liraglutide?
It caused a 5% weight loss in 63% of the studied individuals compared to 27.1% and 10% weight loss in 33.1% of the studied individuals compared to 10.6%.
Furthermore, it is also used to treat diabetes Mellitus type 2.
What are the side effects of Liraglutide?
It may cause gastrointestinal side effects like nausea, vomiting, abdominal fullness, pancreatitis, and has been associated with thyroid cancers in animal studies.
---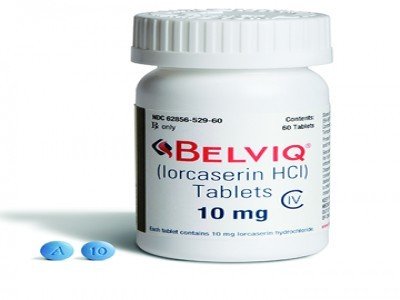 It is a serotonin agonist that reduces appetite.
How does it work?
Weight loss results from the selective serotonin receptor agonist lorcaserin's suppression of the brain's satiety region.
The non-selective serotonin agonists like fenfluramine and dexfenfluramine also suppress the satiety centers but are more toxic, especially to the heart valves.
How should Lorcaserin be taken?
The recommended dosage of lorcaserin is 10 mg twice day, with or without meals.
How effective is Lorcaserin?
Lorcaserin caused a weight reduction of 5% by 47% over the course of a year on average, as opposed to 25% in the placebo group.
10% weight reduction was seen in 22.6% of the individuals receiving lorcaserin, compared to 9.7% of patients receiving a placebo.
What are the side effects of Lorcaserin?
The drug's typical adverse effects include Hypoglycemia (low blood sugars especially in diabetic patients), headache, backache, flu, respiratory tract infections, and lymphopenia (low lymphocyte count). Pregnant patients should not take lorcaserin.
---
Phentermine/ Topiramate ER (Qsymia):
Phentermine is a sympathomimetic drug while topiramate is used in the treatment of epilepsy and migraine.
For the treatment of obesity, phentermine and topiramate together have received approval.
How does it work?
The primary mechanism of the combination of the drugs is to suppress appetite (and activate metabolism).
How should the pill be taken?
The combination pill is available in two strengths (3.75/23 mg and 7.5/46 mg).
It should be taken without regard to meals preferably in the morning as it may cause insomnia when taken in the evenings).
How effective is this drug?
After a year of medication, it resulted in a weight loss of 8 to 10 kg compared to 1.4 kg in the placebo group.
It was effective in maintaining weight in the second year but was less effective in further weight loss.
What are the side effects of this drug?
It is contraindicated in patients with overactive thyroid, pregnancy, glaucoma, heart disease, and uncontrolled hypertension and should be avoided within 14 days of taking Monoamine oxidase inhibitors.
Blood pressure may rise, palpitations may occur, along with restlessness, sleeplessness, constipation, and paraesthesias.
---
Naltrexone ER/ Bupropion ER (Contrave):
Both the treatment of depression and quitting smoking are permitted with bupropion.
An opioid receptor antagonist called naltrexone is used to treat people with alcohol and drug addiction.
How does it work?
This drug causes anorexia and is thus an appetite suppressant.
How Should the drug be taken?
It may be taken without regard to meals, however, administration after meals may alleviate some of the gastrointestinal symptoms.
How effective is this combination?
It caused a weight loss of 5 to 6% compared to the placebo (1.3%) after one year of treatment.
What are the side effects of Naltrexone/ Bupropion?
The most common side effects of this combination of drugs noted were nausea, vomiting, constipation, headache, dizziness, and insomnia.
It may also increase blood pressure, increase suicidal ideation, and lowers the seizure threshold.
---
What are my thoughts?
The only medications recognised by the American Association of Clinical Endocrinologists and the American College of Endocrinology for the treatment of obesity are the five prescription weight-loss drugs listed above.
If you notice all these drugs can reduce weight by 5 to 12 % which may not be what the patient desires.
A 120 kg or 265 pounds patient will attain a weight of 108 kg or 238 pounds after six months to one year of taking these toxic medicines.
I do not prescribe these weight loss pills to any of my patients and would not recommend any of these therapies to obese patients except in the following situations:
If an obese patient is prescribed an antidepressant, I would prefer bupropion.

Bupropion may also be helpful in obese patients who wish to quit smoking.

Obese patients with migraine headaches may benefit from topiramate.

Diabetic patients who are obese may be advised liraglutide.
Update

!
The FDA has authorised the once-weekly injection of high dosage semaglutide known as Wegovy for the treatment of obesity.
It is indicated for diabetes in lower weekly injectable doses as Ozempic and oral daily tablets as Rybelsus.
It belongs to the same family of medications as Liraglutide (Saxenda). A weight reduction of up to 16% of body weight has been linked to this GLP-1 analogue.
Among all the weight loss drugs, it is considered the most potent weight loss drug until now.
Comparison of different weight loss drugs: Wegovy
---
Guidelines recommendations:
Based on an examination of the clinical evidence, suggestions are graded.
Grade 1: Strong recommendation
Grade 2: Intermediate
Grade 3: Weak
Grade 4: Based on expert opinion
BEL (Best level evidence) - Based on the evidence of scientific substantiation:
BEL 1: Strong evidence
BEL 2: Intermediate evidence
---